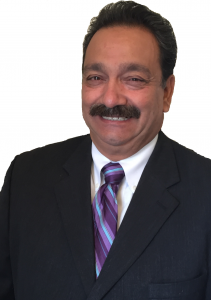 We are a bible base, non "denomination" holy spirit praising church.  Hello, I am Senior Pastor Raul Fernandez.   Journey to the Cross Church is located on the corner of New Braunfels street and Chicago Boulevard  10 minutes south of down town San Antonio and 1 miles off Fair Ave on I 281 south.   We welcomes all who worship Jesus Christ, and those who wish to get to know him and reach his kingdom.  We know that the journey to his kingdom is long and at times seem difficult to travel …The good news is that you don't have to travel it alone.  
The mission of the church, is "to restore all people to unity with God and each other in Christ."We hope you get the opportunity to experience for yourself what others are being touched and transformed by on a weekly basis.
Our church began meeting in 2012 and a lot has changed for us over the years. However, one thing has remained consistent: a focus on helping people live in love for the Kingdom of God.  If you haven't participated in one of our weekend services, you can also get a taste for our teaching by watching one of our sermons on you tube. Click here for our YouTube Channel We are a diverse community of individuals and families who've embarked upon the exciting journey of becoming and accomplishing all that God has created us for.