First Saturday of every month
11:00 am - 1:00 pm
Men's Ministry will be meeting at Woodlawn Lake on Saturday, March 19th at 11am for Holy Communion.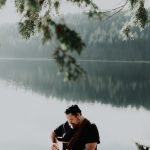 God 1st will be meeting Saturday morning here at 9am.  Please bring a friend and be ready to be blessed.
The Men's Ministry Breakfast will be held at Journey to the Cross Coffee Shop.  Please join us for food and fellowship as we enjoy some great tacos among brothers.
"How good and pleasant it is when God's people live together in unity" Psalm 133:1
The "God 1st" Men's Ministry Breakfast is held every 1st and 3rd Saturday of every month (dates are subject to change).  Please visit our calendar for updates.
For more information, please contact brother Pablo Romo at 210-883-4709 or David Cepeda 210-364-9789
Below photo of the Men's Conference held on Saturday July 27 2019 at Journey To The Cross Church. CLICK HERE TO SEE VIDEO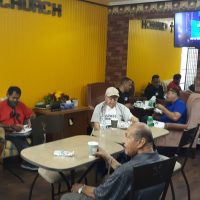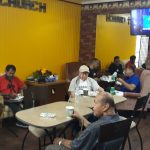 Below are photos from our "GOD 1st" Men's Ministry BBQ hosted at Woodlawn Lake on September 18th.  Our bodies were blessed with roasted Wild Hog generously provided by Brother Mando Rojas and our souls were blessed with the word of God provided by Pastor Leo Garza from Saved by the Grace Church.  In addition, Brother Pablo Romo blessed us with his powerful testimony.  It was truly a tremendous day of fellowship by all who attended.
"For where two or three are gathered in my name, there am I among them" Matthew 18:20