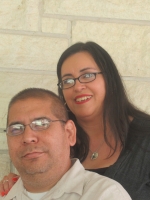 My wife and I have been married for 15 years and been serving in ministry together for 12 years.  Our main goal is to teach our next generation how important it is to receive all that God has for them, they are our next leaders, teachers, and law makers so it is important that they learn that God has to be in the middle of everything they do.
We love our youth and constantly tell them "we love them, we believe in them, we are here for them, and we are proud of them." My wife also does the announcement for JTC Church and you may see them on our home page or youTube channel.
Please contact us by email if you need to reach us about the Youth Ministry, church announcement or Two Bro and a Jo.